Negative pressure or vacuum therapy is an established treatment method. The PLV range offers a wide range of products for different forms of this treatment method and different areas of application.
PLV ProVac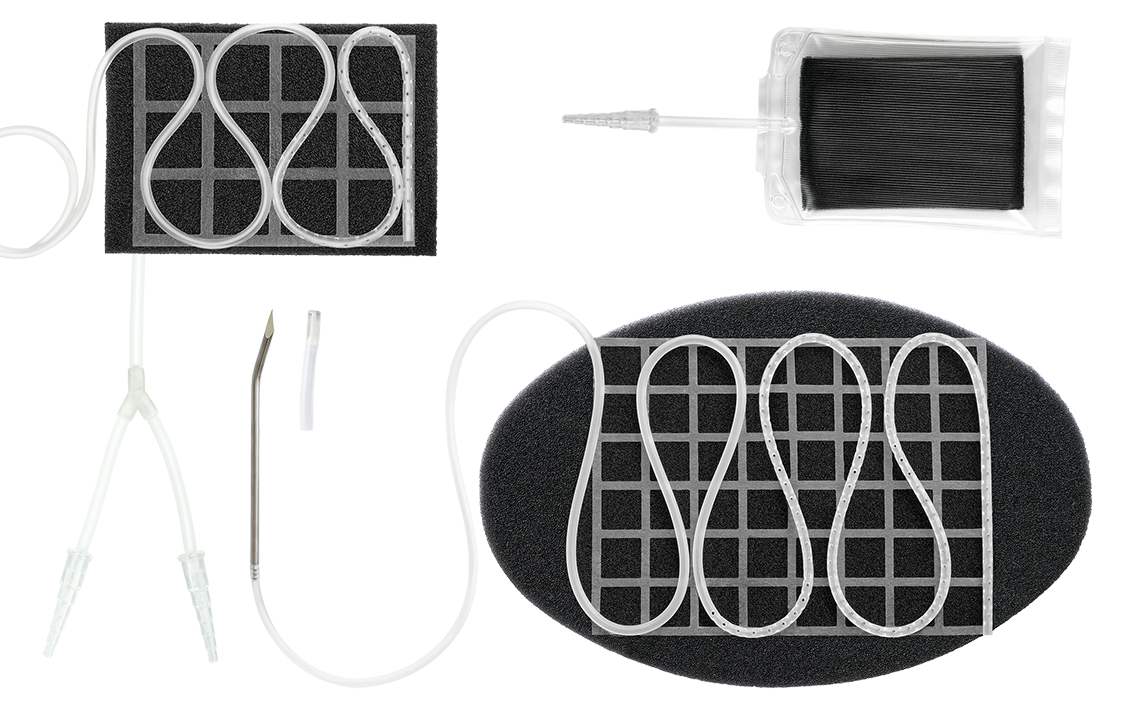 PLV ProVac wound drainage systems combine vacuum sealing and wound closure.
We offer systems for two different fields of application:
• PLV ProVac Abdomen is suitable for abdominal treatment with closed cavity vacuum sealing (treatment of peritonitis)
• PLV ProVac  and PLV ProVac S are suitable for  treatment of soft tissue wound
PLV Fistula Adapter Sets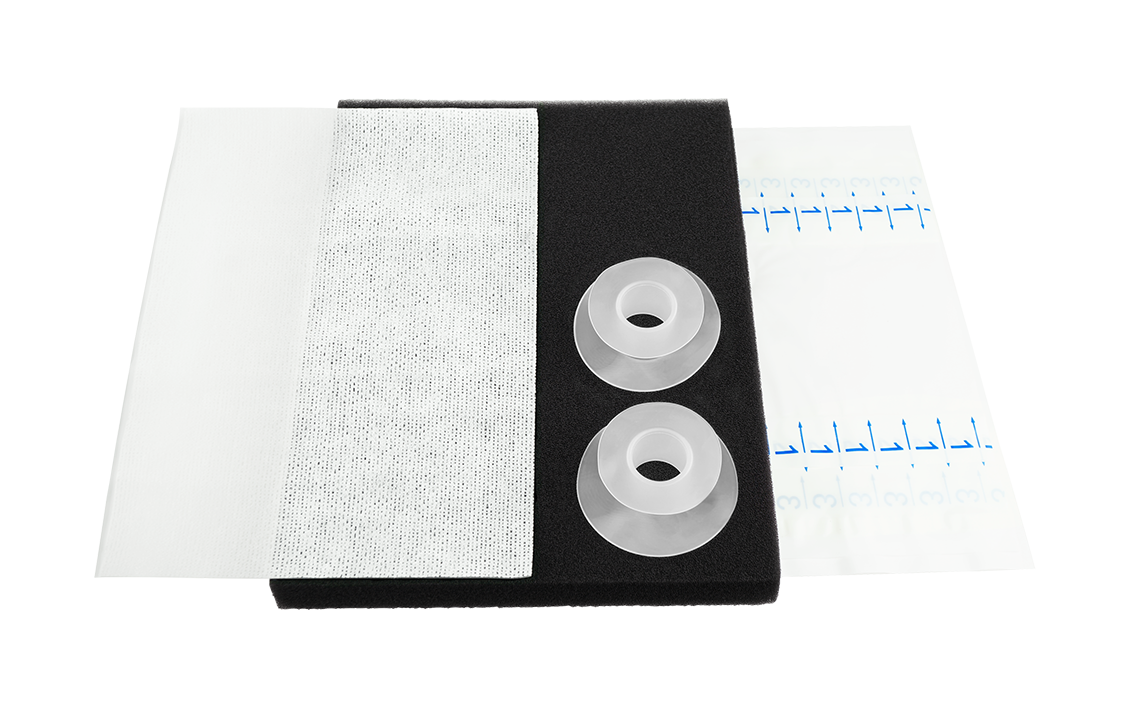 The introduction of negative pressure wound therapy has improved open abdomen treatment in a wide range of ways. Unfortunately, the handling of intestinal fistulae remains a serious problem. Suction, applied via a sponge to the wound surface, often results in enlargement of the fistula or eventration of the mucosa. In addition, viscous stool can obstruct the sponge, resulting in separation of the sponge and wound surface. The suction becomes insufficient and may lead to contamination or infection of the wound.
This was the reason for our development of four new types of fistula adapters for the management of enteroatmospheric fistulae in cooperation with doctors at University Hospital Magdeburg.

We're here to help:
Primed Halberstadt Medizintechnik GmbH
Straße des 20. Juli 1
38820 Halberstadt
Contact us:
Phone: + 49 (0) 39 41 – 6 68 6
Fax: + 49 (0) 39 41 – 2 45 65
email: primed@primed-halberstadt.de