PRI-ACTIVE-PASSIVE drains
PRI-ACTIVE-PASSIVE drains are suitable for gentle wound drainage in sensitive tissue. A manually compressible bellows is used to generate a low vacuum, which allows postoperative wound drainage. In addition to this active drainage, the system can also function by means of passive (gravity) drainage.
PRI-ACTIVE-PASSIVE drain with silicone soft drain with trocar
Jens Fritzsche
PRI-ACTIVE-PASSIVE drains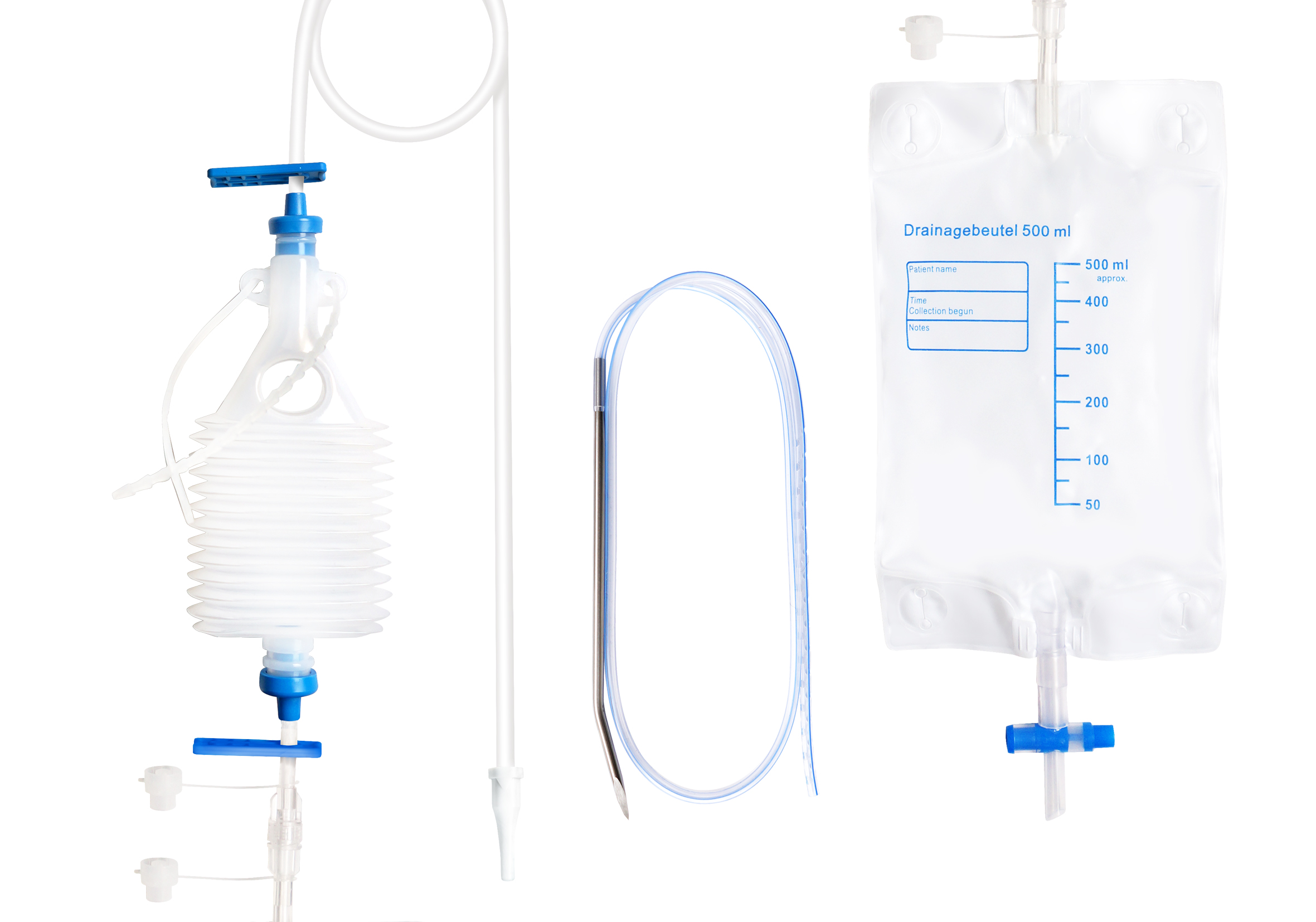 On the one hand, these drainage systems can be used ACTIVE by building up a low vacuum via the manually compressible bellows. On the other hand, they also work PASSIVE by means of gravity drainage. The drained fluids are collected in a drainage bag, which can be exchanged when necessary by simply unscrewing it.
PRI-ACTIVE-PASSIVE drain with Redon drain with trocar
Jens Fritzsche
PRI-ACTIVE-PASSIVE drain with Redon drain with trocar
Drainage bag (500 ml) with non-return valve and large-lumen tap
SAVE bellows (250 ml) with integrated non-return valve and plug connection
Connecting tube (length = 1250 mm) with universal connector
Redon drain (PVC) with trocar
PVC = polyvinylchloride

We're here to help:
Primed Halberstadt Medizintechnik GmbH
Straße des 20. Juli 1
38820 Halberstadt
Contact us:
Phone: + 49 (0) 39 41 – 6 68 6
Fax: + 49 (0) 39 41 – 2 45 65
email: primed@primed-halberstadt.de